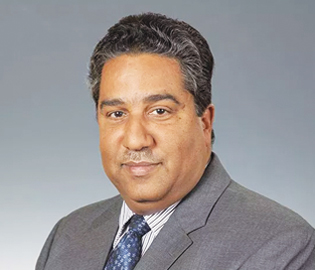 SALISES welcomes you to its research community. You will find here a vibrant environment of Forums, Symposia and Conferences where your ideas, hypotheses, literature reviews and methodologies can be tested, nurtured and interrogated. At St. Augustine, our annual Research Days event in early February will offer the opportunity to present research to our audiences or to facilitate participation through attendance at the event.
Through the allocation of various time slots on each of the three days to individual SALISES Academic staff members to present any aspect of their research and also to SALISES research graduate students to present any aspect of their research work as part of their required assessed seminars for grading in front of a public audience, the research being undertaken at SALISES is showcased. For M.Phil. and Ph.D. students, this is an opportunity to present one of their required research seminars. The Research Days event at SALISES, St. Augustine, is called a "Festival of Seminars" to celebrate the research output of the academic staff and postgraduate research students of SALISES, over three days.
Every year, SALISES, St. Augustine, celebrates the Sir Arthur Lewis Day on January 23rd and this is marked by the hosting of a Symposium on the life and work of Sir Arthur Lewis and is followed by a Sir Arthur Lewis Distinguished Lecture. Lewis served as the first West Indian Principal and first Vice Chancellor of The University of the West Indies and he won the Nobel Prize for Economics in 1979. However, he never confined his academic, public, and professional work only to the discipline of Economics and indeed pursued vast cross-disciplinary activity inclusive of the discipline of political science. His economic theory on industrialisation by invitation and his published views on politics would establish him as a cross-disciplinary academic.  SALISES itself is reflective of Lewis' own cross-disciplinary focus and students are encouraged to find ways to nurture cross-disciplinarity and inter-disciplinarity in their own work.
Outside of these events, there are other events at SALISES, St. Augustine throughout the academic year that permit research to be presented that is both cutting-edge and relevant to Caribbean society, economy and polity. Opportunities to present research are boundless as there are options available that include seminars, symposia and conferences at St. Augustine and at the other campuses of The UWI.
The information in this announcement introduces you to some aspects of the Institute's operations at St. Augustine. Please feel free to call on the staff of the Institute for any assistance you may need. You should also check our websites for information updates about the work of the Institute.
Hamid A. Ghany, Ph.D., CMTT
Director, SALISES, St. Augustine