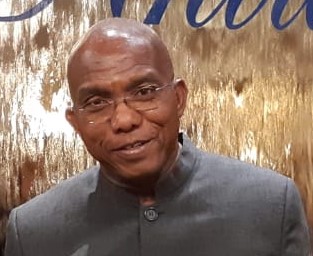 A warm welcome to the website of The Sir Arthur Lewis Institute of Social and Economic Studies (SALISES), the premier community of development studies specialists with scholarly and other allied interests in the Caribbean as a social space.   SALISES was established in August 1999.  It was the result of a merger between the Institute of Social and Economic Research (ISER) and the Consortium Graduate School of Social Sciences (CGSSS), established in 1948 and 1985 respectively.  During the last quarter of 1998, I remember a very special retreat that was convened for three days in the John Crow Mountains that tower above Kingston, the Capital City of Jamaica.  It was a meeting of ISER and other UWI staff and it consisted of talks surrounding the merger of ISER and CGSSS.  Specifically, the meeting sought to promote a vision that was clear with respect to the direction of the entity that was to be formed as a result of the merger.  More than 20 years after the retreat, I have been placed among the key decision-makers who have been blessed with the opportunity to continue crafting the direction of that entity, known today as SALISES. 
Recognising that SALISES will age in tandem with the third millennium, I am pleased to recognize that the Institute has endured and matured, continuing its journey and being guided by a few prized colleagues who attended that Mountain Retreat in 1998.  They include Professor Aldrie Henry-Lee, Professor Don Marshall, Dr. Patricia Northover and Dr. Roy Mc Cree.  We have all survived and experienced 20 years of growth in pursuing the SALISES Mission and Vision and thus, are best poised to execute such agendas that are of significance in the recognition of the UWI regionally and internationally.  We have a responsibility, much more than anyone else, to mentor colleagues who have more recently joined the esteemed core of SALISES academicians.  Through our institutional memory, the journey continues permitting the next generation of SALISES leadership to thrive and advance the Mission and Vision that were given birth in the John Crow Mountains back in 1998.   At that retreat, uppermost in our minds was the nature of the unique contribution of the new entity, subsequently named after the Nobel Prize Laureate Sir Arthur Lewis.
Having been named after Sir Arthur Lewis, it was evident that the new Institute would establish a legacy of excellence in training and research consistent with development aims for the Caribbean Sub-Region in particular, and the Global South more generally.  Undoubtedly, trajectories over the past twenty years have been consistent with virtuous achievements in outreach, research and training initiatives piloted by the three branches of the Institute in Mona, Cave Hill and St. Augustine.  With growing frequency, SALISES academics have been making and continue to make major contributions to the research literature targeting multi-disciplinary and interdisciplinary perspectives that inform development policy scholarship and practice.   SALISES takes great pride in its scholarly, home-grown publications and has the singular distinction of hosting premier regional conferences such as the Annual SALISES Conference and the Caribbean Child Research Conference among others that occasionally grace UWI academic calendars annually.
The Institute continues to offer relevant training through its flagship programmes – MPhil/PhD in Development Studies, MSc in Development Studies and MSc in Development Statistics.   SALISES graduates continue to loom large and make phenomenal contributions within local, regional and international spheres.  Brochures and special features contained in our branch-specific and regional websites attest to experiential accounts of alumni during their sojourn in SALISES and especially, their academic, professional, and other lifetime achievements since graduating from SALISES.   Since the establishment of SALISES, the gifts and talents residing among SALISES academicians have been in heavy demand so that it is not surprising that my colleagues frequently serve on technical advisory committees, cabinet-appointed committees, and Editorial Boards of Scholarly Journals.  Many have been resource persons in various professional capacities - parliamentarians, Members of Boards of NGOs and CBOs, not to mention, their delivery of pro-bono services to build capacity or fill technical gaps.
The question is often asked about a singular activity that sets SALISES apart from other departmental entities in the UWI.  In my capacity as Acting Director, it will be remiss of me to not mention the unique contribution of the MSc in Development Statistics that has prevailed in SALISES, St. Augustine.  This is a programme that has been linked to my lifetime passion as a statistician who had origins in official statistics in the Central Statistical Office, Trinidad and Tobago, during the period 1980-1987.  It was a passion borne out of witnessing gaps in the role of statistics as an ingredient and as a barometer, respectively shaping and gauging the outcomes of development policy in the Caribbean Region.  Having had a deep immersion and engagement (almost 30 years) with the community of statisticians regionally and internationally, my station as an academic, especially given the mandate of SALISES upon its establishment in August 1999, set the stage for redressing aforementioned gaps.  At that time, the opportunity was created for the establishment of a programme which eventually sprung to life as the MSc in Development Statistics in September 2008. 
The MSc in Development Statistics has become established as a staple SALISES and by extension, UWI programme.  Some 150 students have read the programme during 2008-2021 and as at October 2021, 106 have graduated, many of whom continue to make SALISES proud of their professional and academic achievements.  The Caribbean Region has been crying aloud, lamenting the lack of expertise in quantitative skills to service development policy.   SALISES has come to the rescue and filled that void.  It is my personal view that the MSc in Development Statistics should remain philosophically grounded in the "raison d'etre" for its being. At the same time, one should not lose sight of inevitable opportunities to foster progressive thrusts and serve novel needs as development agendas and their requisite ingredients evolve with the passage of time.
Godfrey St. Bernard, Ph.D.
Acting Director 2021-2022
St. Augustine