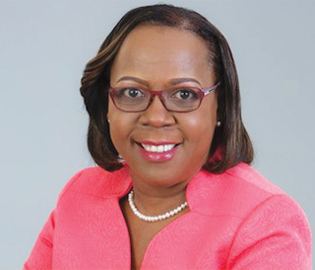 Welcome to the regional website of the number one research institute in the Social Sciences in the Caribbean. Named after our Caribbean Nobel laureate in Economics, the Sir Arthur Lewis Institute of Social and Economic Studies (SALISES) was   formed in 1999 with a merger of the Consortium Graduate School of the Social Sciences (CGSS) and the Institute of Social and Economic Research (ISER). In 2018, the SALISES celebrated 70 years of research and publication.
SALISES has branches in Mona, Cave Hill and St. Augustine.  The 16 full-time research fellows include economists, demographers, political scientists, and sociologists.  They have researched and published in several aspects of Caribbean development. Known for their policy-oriented focus, SALISES researchers have impacted the policy formulation, implementation, monitoring and evaluation processes in the Caribbean and are the first port-of-call for many Caribbean governments.  International, regional and national institutes fund their research. These include the World Bank, the United Nations Development Programme (UNDP), the Organization of American States (OAS), Canadian International Development Agency (CIDA), the Department for International Development (DFID) and the Caribbean Development Bank (CDB).
SALISES has trained hundreds of students who hold high-level positions in the international public and private sectors. Through our various programmes on the three campuses, we offer high-quality multi and inter-disciplinary teaching and students work alongside well-renowned Caribbean researchers. One notable alumnus is the current Prime Minister of Jamaica, the most Honourable Andrew Holness.
The regional institute boasts three established publications: - its journal flagships Social and Economic Studies and Journal of Eastern Caribbean Studies. There is also a working paper series "Caribbean Dialogue" and a policy brief series. With a documentation center and databank of its own, SALISES makes regional and cutting-edge data and publications available to all staff, students and visitors.
The annual SALISES conference is the number one Social Science conference hosted by the University of the West Indies (UWI).  There are also constant academic conversations at the three units with seminars and workshops hosted by SALISES research fellows or visiting scholars.
This regional institute offers the best in research, graduate teaching and training with its vibrant working environment and well-respected staff.
Welcome to the Sir Arthur Institute of Social and Economic Studies (SALISES) and please join us as we effect positive change in our Caribbean societies.
Professor Aldrie Henry-Lee
Former Director, SALISES, Mona